INDONESIA
Tobacco production at the end of year 2020 will reach 185.000 tons or 10 % lower than the previous year. The decreasing number was due to high rainfall and winds when tobacco needed sunrise at the end of the planting period.
FCV Lombok:
Virginia Lombok tobacco production in the 2020 growing season decreased by 20 to 25 % compared to the previous year.  The decline in tobacco production is also caused by the Covid-19 pandemic as well as the reduced of planting power of farmers. Because they think that last year's harvest is still a lot that has not been absorbed. The average planting area reaches 15.700 Ha with a total production estimated at 31.400 tons. The partner company of the Virginia Lombok tobacco market has confirmed that it can absorb about 23 thousand tons. The absorption of tobacco harvest this year the time will be longer same as previous years can be finish until February 2021.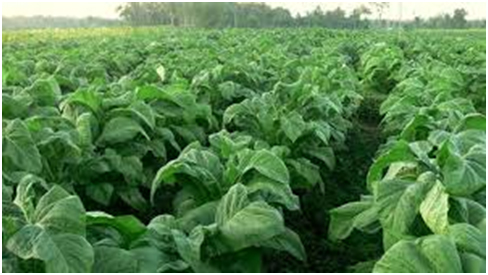 FCV Bojonegoro:
The total planted area at Bojonegoro in 2020 is 11,523 thousand hectares, which are spread in 18 districts. Total overall production for 2020 is not much different with last year reached 13. 828 tons.
From the 11,210 thousand hectares of tobacco land, divided into several types of tobacco:
Local (Java), from 2,290 Ha planted area produced 2,748 tons
RAM, from 1,005 Ha planted area produced 1,206 tons
Virginia, from  ​​8,228 Ha planted area produced 9,874 tons
Total overall production for this year reached 13. 828 tons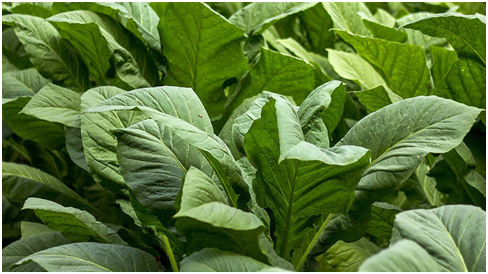 Cigar Leaf & Dark Air Cured
The production of Besuki and TBN in Jember in 2020 is not much different if compare with the previous year. It is about 6.860 tons covers for TBN, Besuki Nota and Besuki Na Oogst.
TBN:
Produce by 3 suppliers:
TTN, from 100 Ha planted area produced 160 tons.
PTP, from 400 Ha planted area produced 640 tons.
TR ( Tempu Rejo) from  350 Ha planted area produced 560 tons.
Besuki:
Production of Besuki Nota in 2020 decreased to 1500 – 2000 tons, while Besuki Na Oogst inceased to 3.500 tons.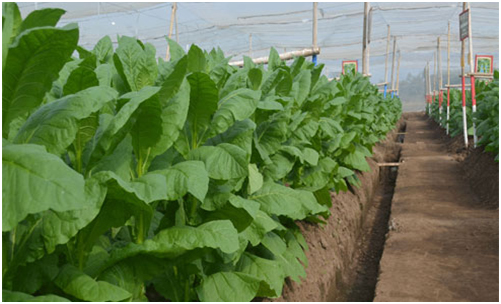 JATIM, Madura and Kasturi
Tobacco production in East Java in 2020 reaches 84.997 tons from 100 thousand hectares of land, spread over Probolinggo, Sumenep, Jember and Pamekasan.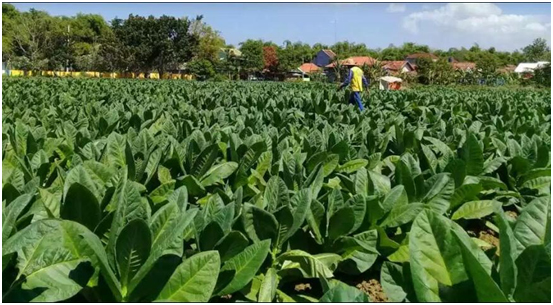 DFC & Other Central Java.
Tobacco production in Central Java this year reaches 48.359 tons from 51 thousand hectares of land, spread over Temanggung, Boyolali and Klaten. Farmers cultivate 3 types of tobacco, namely Rajangan, Asepan ( Dark Fire Cured) and Janturan (Sun Cured).
The long dry season that occurred in 2020 has brought blessings to tobacco farmers. Hot weather without rain and rain makes tobacco leaves grow well.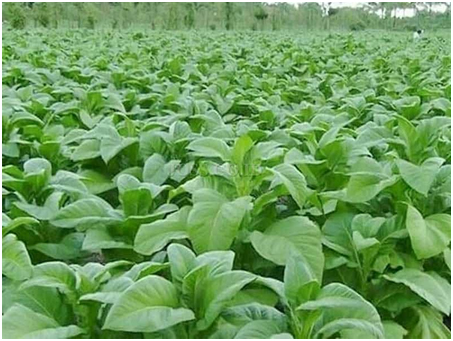 In general, the quality of planting tobacco in Central Java in 2020 is good.
National tobacco demand required by manufacturers reaches around 300 thousand tons per year. However we still need imported tobacco to meet the manufacturer needs and in order to supply tobacco varieties that local farmers cannot supply.