Tobacco production year 2019 grow 22.69% to 200,000 tons compared to year 2018  with total 63,000 tons. The increasing number was due to about better weather for tobacco growth in the second semester of 2019.
FCV Lombok:
Virginia Lombok tobacco production in the 2019 growing season increased by 13% compared to the previous year. The average planting area reaches 25.000 Ha with a total production estimated at 44.943 tons. The partner company of the Virginia Lombok tobacco market has confirmed that it can absorb between 38 thousand tons to 40 thousand tons. But for the absorption of tobacco harvest this year the time will be longer. If previous years can be finished up to October and November, then this year is expected to be until December, or even February 2020.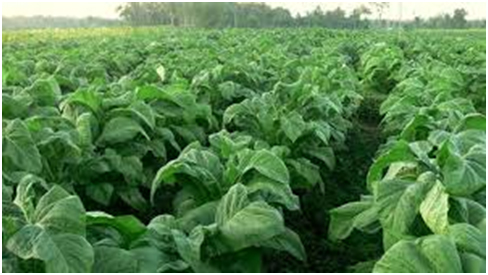 FCV Bojonegoro:
The total planted area at Bojonegoro in 2019 is 11,210 thousand hectares, which are spread in 18 districts. Total overall production for 2019 reached 13. 452 tons
From the 11,210 thousand hectares of tobacco land, divided into several types of tobacco:
Local (Java), from 4,039 Ha planted area produced 4,847 tons
RAM, from 1,144 Ha planted area produced 1,373 tons
Virginia, from  ​​6,027 Ha planted area produced 7,232 tons
Total overall production for this year reached 13. 452 tons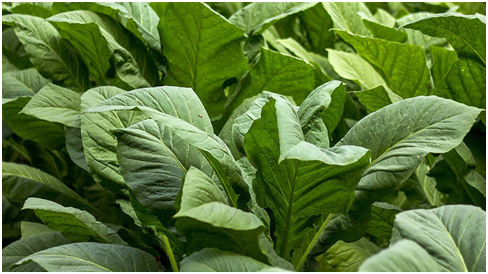 Cigar Leaf & Dark Air Cured
The production of Besuki and TBN in Jember in 2019 is not much different if compared with the previous year. It is about 6.800 tons covers for TBN, Besuki Nota and Besuki Na Oogst.
TBN:
Produce by 3 suppliers:
TTN, from 150 Ha planted area produced 225 tons.
PTP, from 450 Ha planted area produced 675 tons.
TR ( TempuRejo) from  400 Ha planted area produced 600 tons.
Besuki:
Production of Besuki Nota in 2019 reached 3300 ton, while Besuki Na Oogst estimated  2000 ton.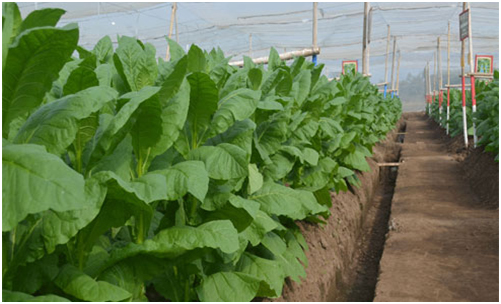 JATIM, Madura and Kasturi
There is a long dry season which can increase the quantity and quality of tobacco production in East Java. Tobacco production in East Java in 2019 reaches 120 thousand tons from 114 thousand hectares of land, spread over Probolinggo, Sumenep, Jember and Pamekasan.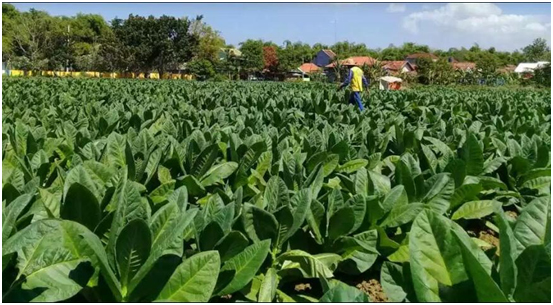 DFC & Other Central Java.
In general, the quality of planting tobacco in Central Java in 2019 is better than 2018. Tobacco production has increased by 1. 48%. Estimated production reached 46,811 tons. Tobacco business in Central Java 76.03% covering  tobacco, shredded, asangan, garangan and virgina. While 23.07% is a vortenland in Klaten which is a large plantation of PTPN X.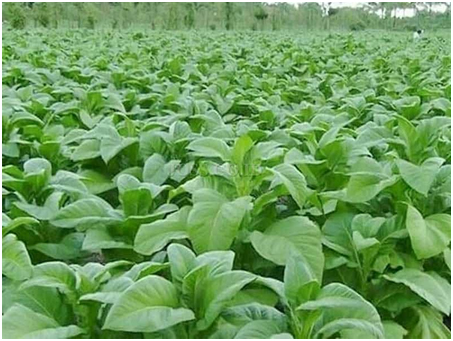 Even the tobacco production in 2019 increased, however local tobacco supplies were still unable to meet the needs of the domestic cigarette industry. The reason is, there are several varieties of tobacco that are not produced domestically and the lack of supply of one variety. Meanwhile, the varieties that dominate tobacco imports in general are Virginia, White Burley, and Oriental.